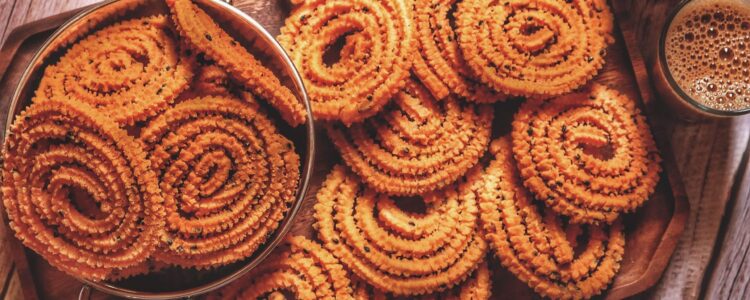 Ingredients
Coriander powder, Turmeric powder
Procedure
Add 1 cup Vijay Gold Rice Flour, 1 cup gram flour, ajwain, coriander powder, turmeric salt, sesame seeds and chilli powder to a mixing plate. Mix it thoroughly.
Add hot oil to this mixture and knead a firm dough with the help of hot water.
Put the dough in a Chakli stencil and make round chaklis.
Fry them until they turn golden brown.