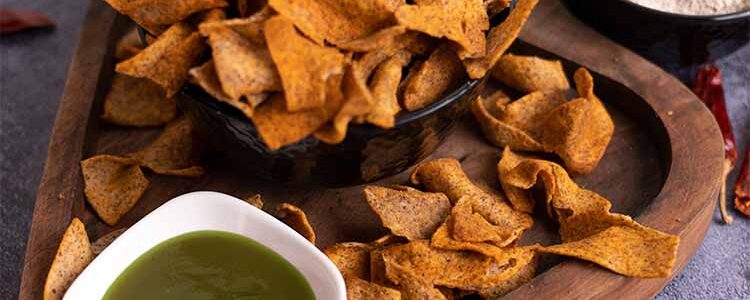 These Baked Ragi Chips are a healthier alternative to traditional fried snacks. Made from popped ragi flour, these chips are crispy, flavorful, and guilt-free.
1/2 teaspoon garlic powder
1/4 teaspoon black pepper
Procedure
Preheat your oven to 350°F (175°C) and line a baking sheet with parchment paper.
In a bowl, mix popped ragi flour, olive oil, paprika, garlic powder, salt, and black pepper until it forms a crumbly mixture.
Spread this mixture evenly on the prepared baking sheet.
Bake for 15-20 minutes, turning occasionally until the chips become crisp and golden brown.
Allow the chips to cool before serving. Enjoy your guilt-free snack!