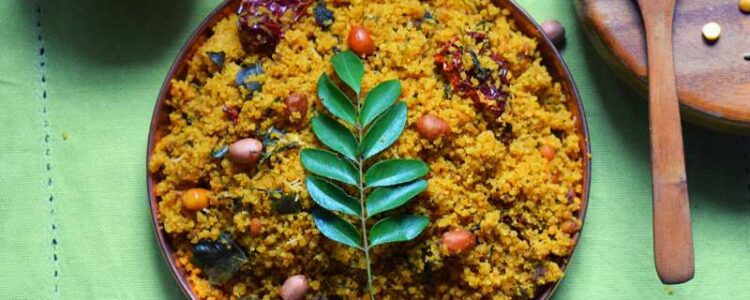 1 small cup of Grated dry coconut(Kobbari)
Procedure
Transfer Vijay's Thick Poha into a mixer jar and coarsely powder, pulse 4-5 times & make sure Poha doesn't become fine powder (like rava consistency). Wash pulsed poha & drain the extra water(use a strainer) & keep it aside.
Soak tamarind for 10-15min & take out the juice.
In a kadai add oil, mustard, and tamarind juice & cook for 3-4min. Add jaggery, turmeric powder, salt, and a spoon of sambar powder(homemade) and cook for 5min. Add grated dry coconut, soaked poha mix & mix well.
In a pan add 2 tbsp oil, 1/2 tbsp mustard, 2-3 tbsp groundnuts, 1 tbsp chana dal, 1 tbsp urad dal & fry until it turns golden brown. Add 1 tbsp black sesame, 4-5 dry red chillies, and curry leaves & mix well, transfer this to kadai & combine everything well.