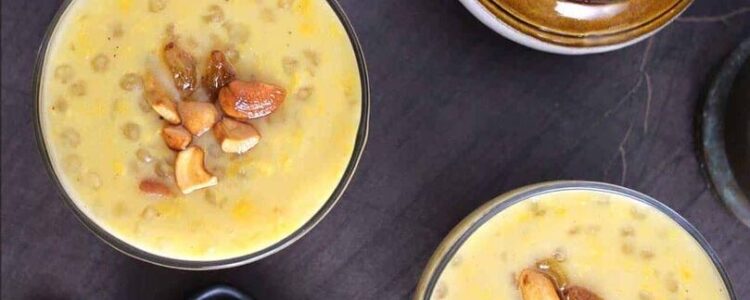 Ingredients
Chopped dry fruits and nuts
Procedure
Soak 1 cup of sabudana for 2 hours.
Heat 1 litreof milk in a pan and add soaked sabudana.
Boil till it's reduced to 3/4th of the original amount.
Add ¾ cup sugar, and some saffron milk and simmer until the kheer thickens.
Add chopped dry fruits and nuts. And cook for another 5 mins.