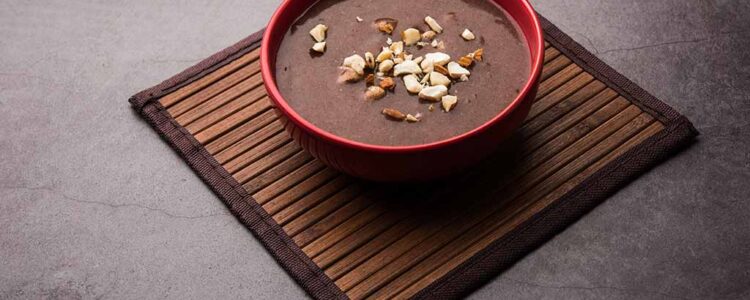 Indulge in the goodness of a comforting Sweet Sprouted Ragi Porridge that's not only delicious but also nutritious. Perfect for a quick and wholesome snack or dessert.
2 tablespoons jaggery or sweetener of your choice
1/2 teaspoon cardamom powder
Chopped nuts and dried fruits for garnish
Procedure
In a saucepan, bring the water to a boil. Add the Sprouted Ragi Malt and stir well to avoid lumps.
Reduce the heat to low and let the mixture simmer for about 10-15 minutes, stirring occasionally, until the mixture thickens.
Add the milk and continue to cook for another 5-7 minutes, stirring frequently.
Stir in the jaggery and cardamom powder, allowing the jaggery to dissolve and the flavors to meld.
Once the porridge reaches your desired consistency, remove from heat.
Serve the Sweet Sprouted Ragi Porridge warm, garnished with chopped nuts and dried fruits.