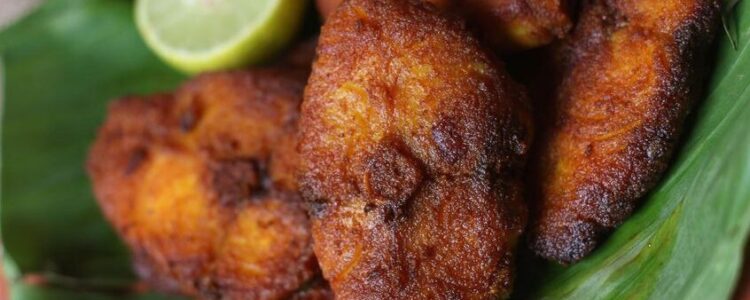 Ingredients
Chilli powder,Salt,Turmeric
Procedure
Soak some tamarind in water and keep it aside.
Put cuts on your white pomfret fish for better marination.
To a plate, add 1 tbsp corn flour, 1 tbsp chilli powder, 1 tsp turmeric, salt to taste, ginger garlic paste and the tamarind water. Mix to form a paste.
To another dish, add Vijay Gold Bombay Sooji, chilli powder, and salt and mix well.
Marinate the fish thoroughly in this paste and keep aside.
Coat the marinated fish in this mixture and shallow fry in coconut oil until golden.